Freedom Public Library • Summer Reading 2022
---
How It Works
When you go to check out a book between June 26th and August 5th, grab a turtle card from the circulation desk and write your name on the back.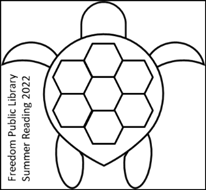 For each item you check out that will count toward Summer Reading, a staff member will punch one of the hexagons on the turtle's shell. If you're checking out items for multiple family members, make sure to keep track of which books go with which person's turtle card. After your first punch, you'll receive a certificate for a free kiddie cone at Bobby Sue's, courtesy of the Friends of the Library!
The goal is to read 6 books during the Summer Reading Program—that's one book per week. Reading anything counts: comics, magazines, books. You can also count when someone reads to you, or when you listen to audiobooks. If you use books that didn't come from the Library, make sure to bring a list with you when you visit.
Once you have checked out 6 books to count toward the Summer Reading Program, you will receive a gift certificate for $10 to Amazon.
You can continue to read for additional prizes if you want:
Adults and Teens can pick a free piece of Freedom Public Library merch for every additional 6 books they read
Kids can pick a free book for every additional 6 books they read
Preschoolers can continue to count books as part of the 1000 Books Before Kindergarten program
Turtles will only count toward prizes if punched by Library staff—no punching your own holes in the cards!

Friday, August 5th is the last day to get your turtle cards punched. Only books you think you can finish by the end of the day on Saturday, August 6th will count.

If you arrive at the end of the Summer Reading Program with an uncompleted turtle card, please turn those in as well! It will help us see how many books were read during summer reading!
---
Sticker Poster
The sticker poster will be over by the entrance to the Children's Room. Everyone will get 5 strips of stickers to add every time they visit the Library!
---
Special Event: Steve Blunt
Wednesday, August 3, 10-11am
Entertainer Steve Blunt presents Down by the Bay: Songs in the Key of Sea at the Freedom Elementary School gym.
Flap your fins & flop your tails! Steve performs ocean-themed songs & stories guaranteed to make a splash at the library. "Five Little Fishies" is a counting finger play that celebrates little minnows going off to school. "The Boston Come-All-Ye" is a salty old shanty in which the fish of the sea take over a sailing ship. "Do the Octopus" is a rockin' original tune that invites everyone to wave their tentacles and dance like a marine invertebrate. Big and little fish alike will be hooked by this summer reading show—with plenty of fun, upbeat songs in the key of sea.
Aimed at children ages 0-10 and their caregivers, but all are welcome to attend.
---
Special Event: Turtles of New Hampshire
Friday, August 5, 3:30-4:45pm
Squam Lakes Science Center presents Turtles of New Hampshire outside at Freedom Elementary School. (Rain location in the gym)
Did you know New Hampshire is home to seven different species of turtles? Join a Science Center naturalist to meet several live turtles all native to New Hampshire. We will learn how to tell them apart, where they live, what they eat, and even what they do in winter.
Geared toward elementary ages, but all ages welcome. At the elementary school.
---
Friends of the Library Book & Bake Sale
Friday, August 5 & Saturday, August 6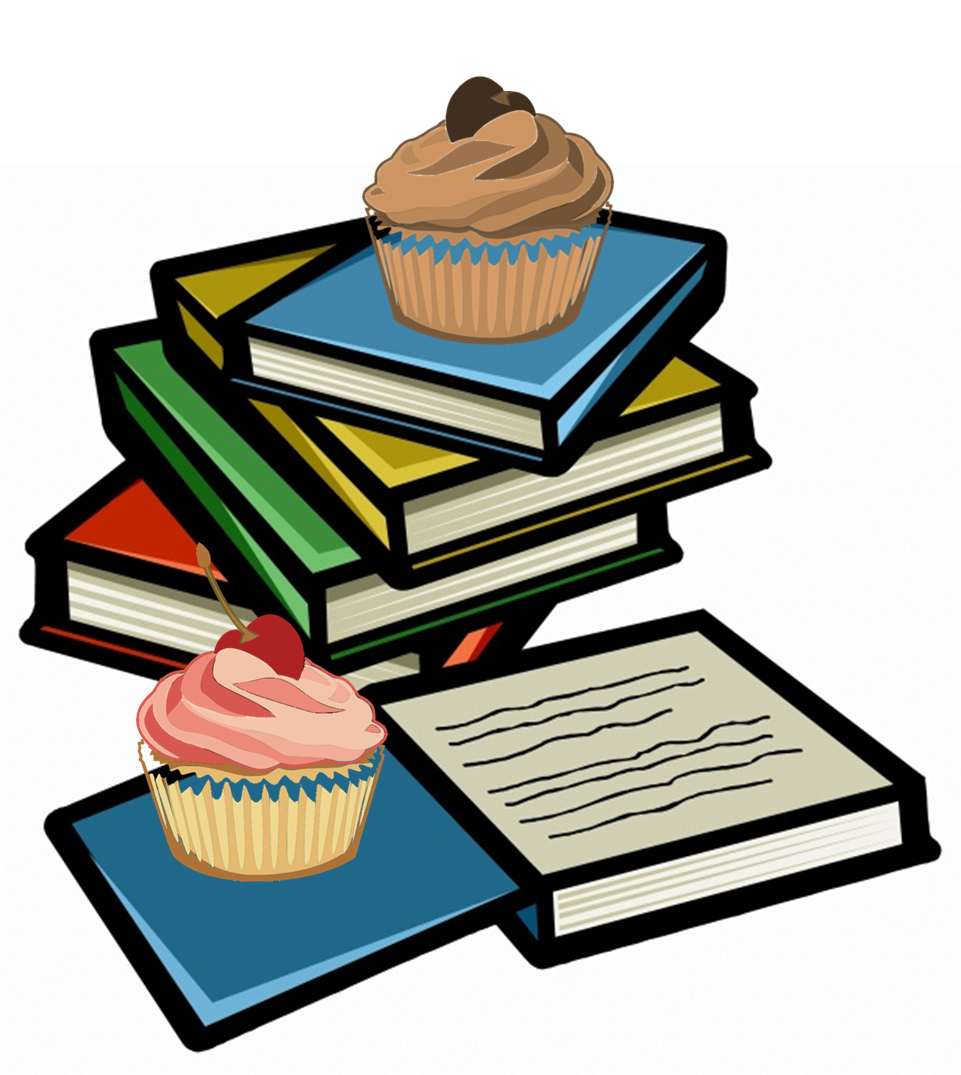 Both sales will take place on the Library lawn.
Bake Sale
Friday: 9-3
Saturday: 10-1

Book Sale
Friday: 10-5
Saturday: 10-1
---