Librarian's Corner
Late May 2022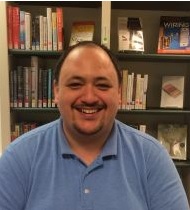 I'm not sure who invited the blackflies to appear early this year; I've got some strongly worded thoughts for whoever did. (Hopefully, they'll also be departing early!) But, undeniably, they, along with the greening of the scenery and the elevation of the temperatures, are surely indications that Summer is on its way.
Summer means many things in Freedom: Ducky Day, Old Home Week…and, of course, the Library's Summer Reading Program. Things will be a bit different this year, a bit simpler, but we're hoping everyone still has fun, gets in some good reading, and stops by a program or two over the course of the Summer. I've been darting around getting things prepared, so that we won't be in panic mode come the end of June. That being said…don't be surprised if I'm in panic mode come the end of June.
This year's theme is "Oceans of Possibilities™," and there are certainly many possibilities waiting for folks at the Library.
We've added a tool set, and a set of gardening tools to our Library of Things, which are now available for checkout. This is a great time of year to try out our trail camera or our metal detector—or some binoculars to check out the local wildlife. (Not the blackflies, though.) We've got some other items to add to that collection, which we'll do our best to get in amid the hustle and bustle of our summer friends returning to the area. Keep an eye on our Library of Things Catalog to see when new items show up!
We've still got plenty to read as well, with new books coming in all the time. We've consolidated a lot of movies from both the kids and adults sections into our new Family Movie section, featuring movies rated G or PG, aimed toward a family audience. Hopefully this will make family movie nights a little easier! Children's television shows are still located in the Children's Room.
I'm also looking forward to catching up with Summer folks who I might have missed by the time I got here in September. I'm always glad when I still remember people's names, and even better, what they like to read! I may not be out in the open as much as I used to be, but I'm always happy to have folks stop in to chat.
---
---