Librarian's Corner
Late September 2023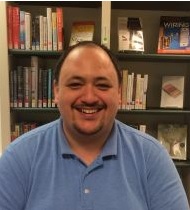 One part of the Library that doesn't get the attention it deserves is the Young Adult section. Tucked into a corner next to the adult fiction, it's often ignored by the less-young adults. There seems to be this idea that once you age out of a particular bracket, that literature is suddenly off-limits to you, that it no longer has anything to offer. I assure you that's not the case.
I would encourage you to try out a book from the YA section if you haven't before. It can be an excellent option if you're not finding anything in the adult section that tickles your fancy. The main feature that characterizes the YA novel is that its protagonists are usually in their teens, sometimes early twenties. There's plenty of adult fiction with young protagonists as well, so don't let that younger perspective be a deterrent.
YA literature covers a wide range of genres; chances are, you'll be able to find something you'd typically read in the adult fiction. Looking for historical fiction? YA's got that. Something grittier? Something more romantic? YA's got you covered. And yes, there is a lot of YA fantasy, from low to high, but that may be just the stepping stone into the genre you've been looking for, if some of the tomes in the adult Sci-fi/Fantasy section seem a bit daunting.
You'll even find some familiar names there, like James Patterson, Jodi Picoult, and Philippa Gregory, just to name a few. Many authors take an occasional dip into the realm of YA. Many YA authors will also release books marketed for adults, so you may find an author you like, and find they have other offerings for you to sample.
And while you're there, don't forget to check out the YA graphic novels. If you've never experienced a graphic novel before, think of it as a book-length comic, often with incredible art. There are some great award-winning memoirs in graphic form that are well worth a read. It's a different reading experience, but no less worthy of your time.
Not sure where to start? Many YA novels have been adapted into movies and television shows—one of those items might be the perfect starting place. Or, we would be happy to help you find just the right book to start your YA journey. Give it a chance, and I think you might find a whole other section of the Library opening up right before your eyes.
---
---