Librarian's Corner
Late August 2022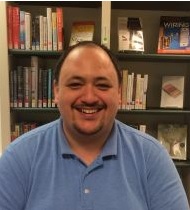 The stretch of time between Old Home Week and the start of school is a strange limbo. It's still technically Summer, but everything has a different feel to it. Maybe it's the rush of trying to get everything in that you wanted to enjoy before Fall arrives. Maybe it's the looming specter of school, and the scramble of students and teachers preparing for the classroom.
At the Library, we're hoping to add a little bit of festivity to the mix! This year marks the 130th birthday of the Freedom Public Library! And though we missed it, last year marked 50 years of the Library at its current location on Old Portland Rd., and 20 years since an expansion was added to the Library, more than doubling its original size.
In the 60 years before I started my current position, only 3 other people had held it: Avis Goss from 1957-1971, Ellie Thurston from 1972-2003, and Elizabeth Rhymer from 2003-2022. That's pretty amazing! And, there's still 70 years of librarians who came before that!
Not to mention the Friends of the Library, founded in 1967 (55 Years!), who have been tireless advocates for the Library, raising the funds to move the Library from a room in the Town Hall into a new building, as well as its expansion 30 years later. Still today, the Friends do so much for the Library, and make many things possible, from items you check out, to programs you may attend over the course of the year.
Join us on Saturday, August 20th during Library hours (10am-1pm) to celebrate the Library's birthday! We'll have cake for anyone who'd like a slice, and we'll round up all the Library memorabilia that we can lay our hands on so people can experience a retrospective of the Library's history.
There's still a lot of digging to do on the history of the Library. Now that Summer Reading is over, I hope to spend some more time gathering information on the Library's history. I'm not sure what exactly I'm looking for, and I have no idea what I'll find, but that's part of the excitement of learning about the past. Maybe come the Library's 140th birthday, there will be even more information to share!
---
---