Late May 2023
I always associate the arrival of spring with a sudden explosion of green; lately, though, I've been noticing lots of other colors making their presence known as well. Sometimes, in the excitement for the leaves returning to the trees, you forget to stop and smell the flowers that are also in bloom. Fortunately, we've got lots of both around the Library.
We're eagerly looking forward to the renovations to our entry ramp, which should be happening fairly soon! We'll have to close the Library for a few days while the work is being done—and we'll be sure to let you know when that's happening on Facebook and the Freedom Bulletin Board. I'm also in the throes of scheduling a few spring cleaning tasks before summer is fully upon us. So look forward to a spiffy library in the coming weeks.
If you're dodging blackflies and getting ready for the outdoor season, maybe something from our Library of Things can help. We've got a set of gardening tools to get ready for growing. We've got a tire pump if your bicycle tires are looking a little sad after staying in all winter. We've got a tool set to help fix up things that need a little attention. Want to catch the culprit eating your plants? We've got a trail camera for that.
The temperatures lately have been reminding us that summer is right around the corner. Welcome back to all the folks who join us for summer fun. We've been thinking about summer for a while now at the Library, as we get ready for this year's Summer Reading Program. We'll have more details for you in the next month or so; we might be preparing for summer, but no one is looking to rush spring! If you're interested in volunteering to bake cookies for summer programs, or to pick up pizza for our weekly Pizza Times, we'll have sign-up sheets at the Circulation Desk.
We're also working on finding the best times to host our Yarn Arts and Cribbage groups. If you're interested in participating, but the current time slot isn't working, please take a moment to fill out our survey to see if there might be a better time to host both groups. We'll keep the Cribbage/Yarn Arts Power Hours timeslot on Wednesday open in the meantime. And Mah Jongg will be returning to the Library soon—we'll let you know when that's up and running as well.
Just like spring, we've got a lot of stuff brewing and blooming. Make sure to stop by so you don't miss anything that might be going on!
---
Early May 2023
Most visitors to the Library know that our collections are made up of a bunch of different parts. And while I support every part of the collection, I have to admit that not all of them get the attention they deserve. That's why I wanted to shine a spotlight on one part of our collection: the BVLA collection.
The Bearcamp Valley Library Association (BVLA) is comprised of 11 libraries in Carrol County. Between these 11 libraries, we share a rotating collection of DVDs and audiobooks. Every couple of months, we receive a new section of the collection. With a new section coming in at the beginning of May, it seemed like the perfect time to say more about it!
The BVLA DVD collection specializes in educational and documentary features. It also has many favorite British TV series, especially those with many parts that would be a significant investment in cost and space for an individual library to take on. Some of these series are spaced out so that subsequent parts will be in the next rotation of the collection. Other series have the complete run of a show in a single section, so you can binge them.
The collection also includes audiobooks—many of which we don't have in our own collection. It also has items for kids, including new technologies like Playaways (an MP3 player pre-loaded with an audiobook) and Wonderbooks (books with a built-in audio version), in addition to DVDs and audiobooks.
Where can you find this collection in the Library? DVDs and Audiobooks for adults are located downstairs, across from the elevator. They're on shelves below our nonfiction DVDs. For children's materials, look upstairs next to the juvenile NEW section, above the Juvenile audiobooks.
I encourage everyone to check out the BVLA collection—you may just find your next favorite thing there! And if you stumble across a series you love, but don't want to wait for the next part, let us know; we'll be happy to try and find a copy from another library you can borrow.
---
Late April 2023
When I first came to the library in 2016, one of the greatest perks, in my opinion, was having a library cat. At the time, I lived in an apartment where pets weren't allowed; being a cat person, it was a strange twist that I would have a cat at work instead of at home.
In many ways, Louie the Library Cat was the mascot of the Library, from merchandise like cat stickers, to being the face of the Library that was featured in magazines and calendars. Library cats in and of themselves are a rare breed, and Louie filled that roll for a good 18 years before retiring a few years ago. He greeted patrons as they came in. He helped kids learn to read. If he really liked you, he'd jump up on your shoulders and lick your ear. As long as you weren't a dog, Louie was one of the friendliest creatures on the planet.
Even the most social of cats are still independent creatures. There were many days where I had a furry wrist rest at the computer, because Louie decided that he was going to lie in front of it for a little while. Sometimes, he'd just sit on my desk and watch me work; maybe he thought what I was doing was interesting…maybe he was supervising. I never minded the company, though.
Even though I hadn't seen him for a while, the passing of Louie still hit me harder than I expected. But, I think that just goes to show how powerful an impact he had on my experience at the Library. I can only assume that he would have had a similar impact on everyone who met him. Even his longevity was special—he was just shy of 20 years old: a remarkable feat for any cat, but a walk in the park for one as special as Louie was.
Louie will be missed, but I hope his example will be an inspiration for everyone, from library patrons to libraries thinking about a library cat of their own. And who knows? Maybe circumstances will align in such a way that we can introduce a new library cat to follow in Louie's pawprints someday
---
Early April 2023
A year ago this month, we had a poetry reading over Zoom to celebrate National Poetry Month, featuring poems found in the Library's collection. Over time, that live reading morphed into a monthly recording of poetry in the public domain—Well-Versed.
While Well-Versed is going strong—with a new episode due out at the beginning of this month—I wanted to highlight again not just the Library's volumes of poetry, but the whole collection of non-fiction volumes. They don't tend to get a lot of attention once they're no longer new; they're tucked back into a corner alley downstairs. But there's a wealth of information contained in those books.
Granted, they're a little harder to browse than the fiction upstairs. Everything's arranged by the Dewey Decimal System, each number representing an area of knowledge. If you wanted to check out American poetry, you'd venture over to 811. (If British is more your style, that's over in 821.) I promise you, I don't have most of the numbers memorized—just a select few!
But down in the non-fiction is where you'll find cookbooks, books on crafting, building, gardening, and more. There's books for language instruction, volumes listing all the books you should read or movies you should see in your lifetime. There's the books about New Hampshire, New England, and even wider regions of the world. Books about history, science, and technology. And just around the corner are the biographies.
Even if you don't know what exactly you're looking for, it can be a lot of fun to just scan the shelves and see what treasures await. If you know what you're looking for, but you're not sure where to find it, we're always glad to assist with that part.
And I would encourage you to browse the poetry this month, in honor of National Poetry Month. If reading it isn't for you, you can always listen to Well-Versed from the Library's website, or you can find it on Spotify. Read to a child you know; many of our picture books are written in verse. Let us help you find your own special way to celebrate this month.
---
Late March 2023
Spring hasn't quite sprung just yet, but my mind's been in summer mode for a few weeks now. Planning for Summer Reading is already well underway, and between bouts of summer preparations, I'm still trying to keep an eye on the near future, and what might be going on between now and then.
The Matinée Café will be continuing this month, with a showing of Voodoo Macbeth on March 25th. If you're not able to make it to the Matinée Café, the Library owns all of the movies we show, so you can check them out anytime. If you're looking for other great movies to watch, you also might try Kanopy, a streaming service available for free to anyone with a library card. You can stream up to 10 films a month, including documentaries, major motion pictures, independent films, selections from the Criterion Collection and the Great Courses, and more!
Well-Versed, our monthly reading of poetry in the public domain, is still going strong as well. Our most recent presentation is "Menagerie on the March," and can be streamed on-demand from our website, or you can hear it on Spotify. If you're interested in exploring other public domain offerings, from poetry and prose to audiobooks, movies, and even music scores, check out the Public Domain Resources page of the website.
Both Cribbage and Yarn Arts meet on Wednesdays from 2-4pm at the Library. It's a great time to get together with other folks to share what you're working on, or relax with some cards and pegs. If these aren't the activities for you, consider checking something out from our Library of Things. There are options for outdoor activities, home & garden (when the snow is cleared away, at least!), and more. If you want to try your own content creation activities, we have equipment that can help with that. We've got STEM activities for kids to learn skills like coding. Take a look through what we have—you might be surprised what you find. We've also got puzzles and board games for all ages available for checkout.
If you need help learning how to access any of our online content, feel free to ask! We'll be happy to walk you through the process. And we're always glad to see you—don't forget that!
As for those summer things I mentioned at the beginning? You'll have to wait a little longer before those are ready for the spotlight. But don't worry; I think we have a few things to keep you occupied until they're ready.
---
Early March 2023
March is roaring in like a lion once again, even though we're wrapping up some of our "winter" activities at the Library. Another 20 days, and the calendar says we'll be entering spring; we'll have to wait and see if the weather will be cooperative with that assessment.
As part of that preparation for spring, don't forget that clocks will be springing ahead an hour on Sunday, March 12th.
Another pre-spring tradition is the Town Meeting, happening this year on Tuesday, March 14th at 9am. The Library's budget will be up for approval, as well as other important town spending. Most of what we do at the Library couldn't be done without the support of the town and its voters, and we thank you for your continued support.
This week marks the last chance to turn in any reading you've done for this year's Winter Reading Program. We'll be drawing our grand prize winners next Tuesday. Believe it or not, preparations for Summer Reading are already underway. Don't worry, though–you'll have plenty of time to rest before that rolls around. We're definitely not trying to skip spring!
Something new for spring starts this week: our Yarn Arts group is moving to a new time. It will now be meeting alongside Cribbage, on Wednesdays from 2-4pm. One group will be upstairs, one group will be down. Or, perhaps there will be some mingling; no reason you can't knit and play cribbage at the same time. If either activity sounds like something you'd be interested in, make sure to stop by the Library on Wednesday afternoons.
---
Late February 2023
Winter is a good time for curling up with a good book, or putting in a movie to enjoy. The Library's February events are perfect for taking advantage of both activities. There's still time to participate, so stop in and we'll get you set up for whichever you'd like to participate in.
The Winter Reading Program is a small program, running just for the month of February. Adults & teens only need to read 4 books, and they'll be entered into a drawing for a cozy winter gift basket. Plus, for every 4 books you read, you get a free hot beverage from the coffee nook in the reading room. For kids & preschoolers, you need to read for 20 hours, and you can enter into drawings for a Hot Wheels Super Ultimate Garage, or a Minecraft quilt with plushies. Plus, for every 10 hours you read, you get a free book as well.
If movie watching is more your style, then you should grab an Oscar ballot to fill out. You have until March 11th to turn your ballot in. The person who predicts the most winners will receive a DVD or Blu-ray of their choice of any Oscar-nominated film, subject to availability. We've got quite a few of the nominees available for checkout, if you wanted to watch any of them first.
We'll also be showing one of the nominated films, Tár, at February's Matinée Café on the 25th. It's a chance to come see a movie on the big(ger) screen, as well as have some snacks and chat with other folks about the movie. Who knows—future showings may give you a leg up on next year's ballot.
There's also plenty of material for those who might want a little nostalgia this season. Grab a favorite book or movie from the past and experience everything you loved about them all over again. You may even find something new upon revisiting—that's one of my favorite parts. And as always, if there's something you're hankering to have, but the Library doesn't own it, we can see if we can borrow it from another library in the state.
Whichever options you want to go with, let us help get just the right items to you to enjoy.
---
Early February 2023
Despite being born and raised in New England, I'm not a fan of snow…at least, not if I'm required to interact with it. It can be quite lovely to look at, but having to traverse it for day-to-day tasks can get a bit tiring.
If there's anything to learn from the past couple weeks, though, it's that the snow will always come to New England. I tried to capture the essence of winter snow in the most recent episode of Well-Versed, the Library's monthly reading of poetry in the public domain. January's theme was "Easy Wind and Downy Flake," and is available to hear on the Library's website, or on Spotify. There's a new episode posted around the first Friday of every month; the next installment should be out around the third.
Now that we have some appreciable (unappreciated?) snowfall, the snowshoes in our Library of Things can have a chance to shine! We have six pairs of snowshoes, ranging in sizes for all ages. They're perfect for checking out the snowy areas that the plows can't get to—it could be your next winter adventure!
Or, if you're like me, and prefer your adventuring to be left to your imagination, we've got new books and DVDs available for your perusal. Or maybe it's a great time to check out something you haven't seen for a while: one of the classics, or maybe a childhood favorite. If we don't have it, we can try to find it for you from another library.
And if you're reading anyway, why not take part in this year's Winter Reading Program? It's open to all ages this year! It's not as big or as involved as its summer sibling, but it's still a chance to win a nifty prize. Don't panic if you don't see a prize right away, though; the snow has kept me from getting out and getting the items to put prizes together.
Also remember that the Library is good for more than checking things out. Stop by if you need a place to warm up a bit, or if you need to charge a device or use our free wifi. We've got comfy seating throughout the building, and plenty of places to plug something in. Plus, we've got hot beverages available to keep you warm on the inside, too.
---
Late January 2023
The new year often marks a time of looking forward, whether it be in anticipation of what's in store, or in laying out plans to make things happen. For me, though, it's a time of retrospection: looking back through all of the statistics from the past year in order to prepare for annual reports to the town and state library.
Part of the process, outside the numbers, is walking down memory lane to remember how things went when they happened. Was a program well-attended? Was it well-received? Who were the volunteers that helped make it happen? That walk can be a tough slog sometimes, trying to stir up memories of what happened a year ago; it can also be a bit sad, seeing that something might not have done as well as you'd hoped.
Numbers are often the culprit in reinforcing the sad bits, but they can also be inspiring—it all depends on which ones you're looking at, and how you're looking at them. And no matter the number, there's always that glimmer of hope that you can improve upon them next year, reaching even more people.
For example, we didn't circulate quite as many items as we did last year. Items, in this case, include books, DVDs, games and puzzles, and items in our Library of Things. There could be any number of reasons why this year's number is lower; it could be the result of something I've done…or didn't do. It might be the result of things that are out of my control. Regardless, I'll still be doing my best to acquire items that patrons want.
And I can't do that without you! If there are things you're interested in seeing added to the Library's collection, let me know. I can't guarantee that I can get everything that everyone suggests, but knowing what people are looking for helps me to better choose items to add to the collection.
(I'm not going to spoil any of the numbers here; you'll have to tune in to this year's annual report from the town for all the details.)
---
Early January 2023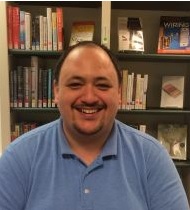 Happy new year!
Along with a new year traditionally comes a time for other new endeavors: a new hobby, a new life routine, a new outlook. Here at the Library, we'll be trying out some of our own new endeavors in our quest to provide the best experience we can for everyone who visits us.
If you're looking for something new to add to your established routines, don't forget to check out our NEW sections. We have a section for new Large Print, YA literature, Juvenile literature, and Adult literature, plus our newest DVDs. All of our NEW sections are available upstairs for your convenience—just ask our friendly staff to point the way.
Need something new to do in the new year? One of our library groups might be able to help you out. The Library has groups for Mah Jongg, Yarn Arts, and Cribbage, which all meet weekly at the Library. Is there a different activity you think might make for a great group at the Library? Let us know! We're always on the lookout to offer new and exciting opportunities.
For a new hobby, try out our Library of things. If you want to give podcasting a try, we have a microphone you can check out. Want to try making videos? Our digital cameras or webcam might be able to help. Try out canning with our canning kit, or take a stab at coding with one of our robots. If we don't have a thing that can help with your hobby, perhaps we have a book that can guide you through the starting process; if we don't have one, we can find one from another library.
New to the Library this year is the Matinée Café, a monthly movie showing for adults. The café will be open one Saturday afternoon a month; we'll have snacks available prior to the start of the movie, and time for folks to chat before and after. Movies shown will be similar to those that would be shown in the past during the Winter Film Series. Keep an eye out each month for which movie we'll be showing!
We're also on the lookout for a new Youth Programming Coordinator, which is why Preschool Storytime is on vacation for the month of January. While storytime is on vacation, it would be a great time to sign up for the 1000 Books Before Kindergarten program If you haven't yet. That might be a great new experience, and the perfect opportunity to start fostering a love of reading.
Let's make 2023 the new year with the most exciting new content yet!
---
Late December 2022
Winter is upon us, quite literally. I wouldn't mind if a little less winter were upon us, but the weather will do what it wants, heedless of my meteorological desires. As we go into the snow, and the end of the holiday season, I want to wish everyone a happy, and especially safe, holiday.
It looks like the Library's snow shoes—6 pairs in various sizes for kids and adults—might be coming in handy for the end of the year! I'll still be making my customary walk down the road in my regular shoes, though. Check out some of the outdoor gear we have available to borrow; it might make that white wilderness a little more bearable, if not a little more fun.
While we'll be closed the Saturdays before Christmas and New Year's, the Library will still be open for its regular hours for the last couple weeks of the year. Stop in and visit, if you get a chance. Warm up, enjoy a hot beverage in the reading room, and stock up on books and DVDs to get you through the chiming of midnight on the 1st.
Enjoy your time with friends and family this holiday season. Or, enjoy some alone time, if that's more your thing. However, and with whomever, you spend the next couple of weeks, know that we appreciate each and every one of you who come to the Library. We wouldn't be able to do what we do without the love and support of this incredible community. I consider finding my way to Freedom to be one of the greatest gifts I've ever received, and I want to thank everyone who's made me feel welcome, and made it possible for me to stay.
Happy holidays, everyone, and we'll see you in the new year—if not before!
---
Early December 2022
There's this frenetic energy that always comes with the holiday season. Often, it's from people scrambling to find something at the last minute. For others, it's a time of momentous output of baked goods. Then there's those who channel that energy into decoration, the likes of which won't be seen again for another year.
I hope that, in the ensuing frenzy, you can take some time to slow down a bit, and maybe even stop in at the Library. Let us help you find a recipe book to complete that meal you're planning, or help find the perfect holiday movie to get you in the spirit. And, as always, we're here to be a warm and safe place for folks to hang out as temperatures start dipping below desired levels—we've even got hot beverages to help keep you warm.
And don't forget about our Library of Things, here to help during the holiday rush. Need to preserve some food for the winter? We've got canning tools to help. Need to get the wrinkles out of the nice clothes to visit family? We've got a steamer and an iron you can borrow. Need to keep the kids entertained while wrapping presents in the next room? We've got lots of games and activities, from ping-pong and planks to robots. We've even got a portable DVD player. If you want to borrow any of the items in our Library of Things, just ask—we'll be happy to help.
I also hope that, if you can, you'll stop by the giving tree we have set up for Starting Point. There are a lot of folks out there whose holidays season won't be as merry or bright as we might wish. Being able to supply one of the items on the ornaments of the giving tree might make the difference between a happy holiday and a humbug one. And as an added bonus, anyone who takes an ornament can remove the paper attached and keep the beautiful ornament underneath!
---
Late November 2022
I don't remember how old I was when I first learned how to crochet, but it's a skill that I've put to use fairly frequently over the years. I've gotten pretty good at scarves, and have been known to cobble together a stuffed animal or two when feeling inspired (and possessing sufficient yarn). It can also just be a nice way to pass a couple hours when there's not much else going on; something for the hands to do, as they say.
I'm looking forward to hanging out occasionally with our Yarn Arts group, one of two groups starting up at the Library. The Yarn Arts group will meet upstairs at the big table on Tuesdays from 5-6:30pm. Our other group—Cribbage—will be downstairs at whatever table(s) folks feel like playing at on Wednesdays from 2-4pm.
Both groups are drop-in, so if you can't make it every week, that's okay! Join us when you can, and have some fun plying—or learning—a new hobby with other interested folks.
(Full disclosure: I've learned—and forgotten—how to play cribbage on at least four separate occasions. Maybe I'll have to spend a week downstairs and learn for a fifth time.)
On Saturday, November 19th, as part of Freedom Rings In the Holidays, Amanda will be hosting a holiday card making workshop at the Library from 10:30-12:30. Stop by to craft that perfect holiday card to give to someone this holiday season. As you can see, we're certainly not lacking for crafty folks at the Library!
If you want to do some crafting of your own, but aren't sure where to start, we can help with that. We've got lots of books on various crafts, from knitting to furniture making. Let us know what you'd like to make, and we can help get the perfect book into your hands to help you on your way to learning what you need to know—even if we have to borrow it from another library.
While I'll be making various things to give away to various people this holiday season, we'll also have a special opportunity in the Library for giving: a giving tree. The Library will be partnering with Starting Point, a private non-profit agency providing services to victims of domestic violence in Carroll County since 1981. The tree will have ornaments with items listed on them; folks will have until December 17th to fulfil one of the wishes on the tree, so stop by and see if anything is within your means to donate.
---
Early November 2022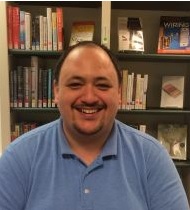 Soon the clocks will creep their way back—for the last time, if government can be believed. With that creep comes the battle of "yes, it's really that time" o'clock, that pervasive tiredness that belies the extra hour of sleep we're supposedly getting. It will be dark when it definitely feels like it shouldn't, but it's important to not think of that as inherently bad. The pervasive dark just means more indoor time, more time to read or listen to a good book, watch a good movie, try your hand at crafting someone's holiday present.
An earlier darkness also means that there will be days when the Library can serve as your cozy indoor place! We've got books, we've got wifi and public access computers—heck, we've got coffee and tea! Come spend some time with us, we're always happy to see you.
A big thank you to everyone who donated candy this year to be distributed throughout the village for Halloween. It may not seem like a lot, but every little makes a huge difference. It seems like every year there are more and more kids stopping by, which just goes to show how awesome Freedom is when it comes to Halloween.
As a member of the Bearcamp Valley Library Association (BVLA), the beginning of November marks another shift in the BVLA part of our collection. Every two months, a new part of the rotating collection—shared by 11 Carroll County libraries—is here for you to check out. The BVLA collection includes TV shows on DVD, many of which are British series, the likes of which you'd see on Masterpiece on PBS. But there are American shows as well, documentaries and art films. There's also an audiobook section of the rotating collection. If you've never had a chance to see what the BVLA collection offers, take a peek!
---