Early September 2022
I feel like going to school instilled in me this sense that September is the beginning. For most things in my adult life, September is just kind of there in the middle, between taxes and holidays, car inspections and signing up for health insurance. There is one beginning in September though, and it caught me by surprise this year: the beginning of my tenure as Librarian.
I hope my first year in this role has been a good one for everyone. I know there have been some changes here and there, but I'm hoping they've been for the better. I'm starting to feel like I'm getting a decent handle on the behind-the-scenes things, and I'm hoping that means I'll have more time to come upstairs and see everyone!
We don't have too much currently scheduled for the beginning of September, but what we do have is pretty exciting: Preschool Storytime is back! Our new Youth Programming Coordinator, Christian, will be hosting Preschool Storytime on Wednesdays at 10am, starting on September 7th. If you have any questions, feel free to send him an email. I'm looking forward to the pitter patter of little feet above my head again. (Or, the thunderous thumps, depending on what activity is happening!)
We'll also be starting the process of getting the Freedom Elementary School students set up for their monthly class visits this year. And with Christian at the helm, we'll hopefully have one Friday a month where kids can stop in for fun, pizza, and a movie! Keep an eye out for more information—we're still in the planning phase on that one.
I'm looking forward to the beginning of Fall, turning off the air conditioning, and being able to actually cuddle up with a good book. (And the seasonal flavors in everything from coffee to cereal are always a treat.) But, let's not rush things just yet—let's enjoy that still-warm-but-not-quite-still-summer time while we have it. If you want to get a head-start, though, we've got plenty of new books to choose for your reading in any environment. You can see what's newest in many categories by visiting the New Materials page on the website.
---
Late August 2022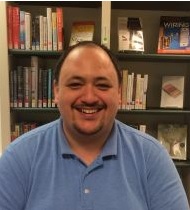 The stretch of time between Old Home Week and the start of school is a strange limbo. It's still technically Summer, but everything has a different feel to it. Maybe it's the rush of trying to get everything in that you wanted to enjoy before Fall arrives. Maybe it's the looming specter of school, and the scramble of students and teachers preparing for the classroom.
At the Library, we're hoping to add a little bit of festivity to the mix! This year marks the 130th birthday of the Freedom Public Library! And though we missed it, last year marked 50 years of the Library at its current location on Old Portland Rd., and 20 years since an expansion was added to the Library, more than doubling its original size.
In the 60 years before I started my current position, only 3 other people had held it: Avis Goss from 1957-1971, Ellie Thurston from 1972-2003, and Elizabeth Rhymer from 2003-2022. That's pretty amazing! And, there's still 70 years of librarians who came before that!
Not to mention the Friends of the Library, founded in 1967 (55 Years!), who have been tireless advocates for the Library, raising the funds to move the Library from a room in the Town Hall into a new building, as well as its expansion 30 years later. Still today, the Friends do so much for the Library, and make many things possible, from items you check out, to programs you may attend over the course of the year.
Join us on Saturday, August 20th during Library hours (10am-1pm) to celebrate the Library's birthday! We'll have cake for anyone who'd like a slice, and we'll round up all the Library memorabilia that we can lay our hands on so people can experience a retrospective of the Library's history.
There's still a lot of digging to do on the history of the Library. Now that Summer Reading is over, I hope to spend some more time gathering information on the Library's history. I'm not sure what exactly I'm looking for, and I have no idea what I'll find, but that's part of the excitement of learning about the past. Maybe come the Library's 140th birthday, there will be even more information to share!
---
Early August 2022
Growing up, and for most of my adult life as well, I'd never experienced anything like an Old Home Week—not even an Old Home Day! It wasn't until I first found my way to Freedom that I discovered what it was. And now here I am, someone who actually lives in Freedom..Is Old Home Week just a sneaky way to convince people to move here?
The idea of Old Home Week wasn't so much to get people move here, but get them to come back, to remember fondly whence they came, back where it all began. And New Hampshire is indeed where it all began! For anyone who, like me, needs a bit more background into the Old Home Week phenomenon, I'd recommend this article from the New Hampshire Municipal Association, and this article from the New England Historical Society. If you want to know more about Freedom's Old Home Week—or the schedule of events—look no further than the Old Home Week website.
We've got some special events happening during Old Home Week that you won't want to miss!
On Wednesday (Aug 3), entertainer Steve Blunt will be giving a performance at the Freedom Elementary School gym at 10am called Down by the Bay: Songs in the Key of Sea with ocean-themed songs & stories, and a chance to "Do the Octopus"!
On Friday (Aug 5), Squam Lakes Science Center will be presenting Turtles of New Hampshire outside at the Freedom Elementary School at 3:30pm (or in the gym if it's raining…which doesn't look likely, if the current forecast holds). You'll get to meet several live turtles, all native to New Hampshire: how to tell them apart, where they live, what they eat, and even what they do in winter. Make sure to wear your sunscreen and bring shade if you need it!
And, of course, the long-anticipated Friends of the Library book sale will be happening Friday & Saturday (Aug 5 & 6)! Which, I have to admit, will be a bit of a relief—everyone's been so generous, we're running out of space in the staff room for all the books that will be available! The book sale will be out on our lawn, as will the bake sale, so you can satisfy your need for books and sweets in one trip! Check the Summer Reading page of the website for hours on the sales—you won't want to miss out on either!
---
Late July 2022
While in the throes of Summer Reading, it often seems like there's nothing else; it's that sort of all-consuming event that makes you forget that the rest of the world is going about its normal routine. In the past, I never did well with trying to read during Summer Reading. It was important to me to show folks that I was making an effort as well (even though I wouldn't be winning any prizes), but I would invariably end up only reading 2 or 3 items before getting swept up by the brouhaha of everything going on.
I'm doing much better this year, though. It may be due to better organizational skills that I've developed over the years; it's more likely due to my ability to have multiple books going at the same time. (That is, progressing through multiple books in the same time period—I definitely can't physically read more than one book at a time!) I don't read quite as voraciously (or as quickly!) as I did when I was younger, so this might be how I make up for that. I currently have four different books in progress.
How do I do it, you may ask? I find that, as long as the books vary across genres and styles, it's easy enough to keep them separate in my mind. Sometimes, I'll throw in a graphic novel or, as someone recently put it, some bubble gum reading. Sometimes it's as easy as keeping a different book at different locations in the house, so that whenever I'm in one particular spot, I'm reading a particular book.
Such acrobatic juggling is par for the course in my Library work as well. Summer Reading certainly consumes a lot of my attention—can you believe we're already halfway through it? At the same time, I'm already working on Fall-related items, as well as putting together and chipping away at longer-term goals.
But, no jumping ahead too far just yet. Not only do we have the rest of Summer Reading, but Old Home Week is only a few weeks away. We'll have some special programs during Old Home Week, as well as the Friends of the Library Book & Bake sales, both of which will be at the Library. There's more information on all of these at the Summer Reading page on the website.
And with this year's Bookmark Contest ending today, I'll be working with judges to pick this year's winners, get them set up, and off to the printer. I'm hoping they'll be ready to unveil during (or before) Old Home Week, and that everyone has a chance to grab a set. If you didn't get a chance to jump into that project, the collaborative sticker poster still has a lot of stickers to be stuck—in fact, you can now add up to five strips of stickers each time you visit! I can't wait for everyone to see what this year's design is—and I hope it's done by the end of the summer!
---
Early July 2022
The duckies have made their "dramatic" plunge, putting the dives of swans (at least the lazy ones) to shame. The season of Summer Reading is in full swing, swimming through Oceans of Possibilities™. In a few days, our nation will celebrate its 226th birthday. And, of course, there's the heat, which I do my best to avoid at all costs…not always as successfully as I'd like.
That's one of the reasons I have my desk downstairs. But don't let that stop you from saying "Hello" when you visit the Library. I'm always happy to chat with folks, or help out with one of those pesky mobile devices. If the trip downstairs would be difficult, I'm happy to come upstairs and chat as well! I may be out of sight, but don't let me slip too far out of mind—I'm here to make the Library a welcoming and wonderful place for you. I'm looking forward to saying "Hello" to our Summer neighbors as they rejoin us, too.
In addition to saying "Hello" to our Summer neighbors, the Library is also excited to welcome our new Youth Programming Coordinator, Christian Essex. Christian will be helping out with Preschool Storytime, Fun Friday, and Family Movie Night this summer, and will be continuing those programs as we move into the school year, bringing an enthusiasm and creativity you can't help but join in on. Make sure to say "Hello" to him if you see him at the Library!
There's more happening at the Library now than there has been in quite some time. With Summer Reading, we have something happening most days of the week! You can check the SRP Weekly Events page on the website to see specifics on what's happening.
Tuesdays from 3:30-4:45 we'll have the Writing Workshop for students entering grades 5-8. This year, we'll hopefully be able to feature some of the writing done during the workshop for everyone to check out.
Wednesdays from 10-11, Preschool Storytime will be back. We'll have songs and stories for children ages 2-5 and their caregivers, as well as a fun craft to take home!
Thursdays from 5-7 we'll have Game Night. We're breaking out some of our favorite board games (many of which can be checked out and played at home!) to play with our patrons. This program will alternate between Adults and Teens over the summer; if it's popular enough, it might continue into the fall!
Fridays are the busiest days: from 3:30-4:45, we'll have Fun Fridays, with crafts and activities for elementary-aged kids. Then at 5, we'll have Family Movie Night downstairs. There won't be pizza, but we will have popcorn handy for everyone to enjoy! The doors will close at 5:15, so make sure you're here on time! (They may close earlier if we have a large crowd.)
If activities aren't your thing, that's okay, too—feel free to sit awhile and read. You can enjoy some fresh air reading on one of the outside benches, have a cozy seat in the reading room, or maybe get comfy on the sofa if it's quiet enough. Let us be your haven from the heat, the calm in your chaos, or just your favorite place to hang out this summer.
---
Late June 2022
There is a part of me that is never prepared for the frenzy of activity that comes to a library with the approach of Summer. You think about it, you plan for it, and yet, it still leaves you catching your breath, and desperately hoping that you haven't forgotten something that you'll need to keep things flowing smoothly.
When I was younger, Summer was the time that I got to go to the library as often as I wanted, and to read as much as I wanted. This freedom of reading compensated for the array of classic literature assigned by school, which was never really as interesting as the stuff I chose for myself. (So I thought then, at least.) I would always end up reading far more than necessary to receive the coveted certificate at the end of the Summer, saying I had successfully completed the program.
Things certainly have changed, lo these many years later. There are now more things than ever to actually read; back then, graphic novels hadn't been conceived, and audiobooks (yes, on cassette; and in later youth on the newfangled CDs) were generally only available for adult fiction, or children's picture books. Tablets and Smartphones were still ungerminated kernels of imagination, and e-Anything was still a decade away from becoming easily available.
Join us on Saturday, June 25th (Ducky Day!) for our Summer Reading Kickoff. We'll have materials ready to explain everything that will be happening this summer, as well as a place to color in a fish to include in our Circulation Desk aquarium display! It will also be a great time to sign up for the 1000 Books Before Kindergarten program, if you haven't done it before—there will even be special Summer Reading-themed counting sheets!
The goal of this year's Summer Reading Program is pretty simple, and is the same for everyone: to read six books (which works out to one book a week for the six weeks of the program, if you divide the task evenly). For some folks, six books may seem like a walk in the park; for others, it will truly be a challenge to accomplish. The important thing to remember, though, is that we'll all be striving to accomplish the same goal, and we can support everyone in their journey to complete it.
Familiar favorites will be making their return this year, as well: the collaborative sticker poster and the bookmark contest are both returning, as are movies on Friday nights—now called "Family Movie Night." (Pizza will not be returning this year, but (free!) popcorn will be making its debut.)
If you have any questions, we'll have pages on our website with info on the Summer Reading Program, as well as what will be happening at weekly activities. Those should be up and running by the Summer Reading Kickoff. We hope you'll join us for a summer full of fun and great reading!
---
Early June 2022
Everything seems a little more golden as we wind our way into Summer. Granted, that's thanks in large part to the blanket of pollen that coats every outdoor surface, but the sunshine and warm temperatures add to the glow, too!
Of course, that glow indicates that school will be coming to an end soon, and with it, class visits to the Library. I've enjoyed having each of the Freedom Elementary classes visit the Library each month. I'm glad that we can provide them with books to keep their minds active, and I'd forgotten just how much I enjoyed reading aloud to the students. Some of this year's books were chosen from those that I had enjoyed when their age: Maniac Magee, From the Mixed-Up Files of Mrs. Basil E. Frankweiler, How to Eat Fried Worms, and Beethoven Lives Upstairs, among others. I would encourage every adult to read at least one "childhood favorite" this summer; no matter what you think you remember of the book, I assure you it will be a very different—and rewarding—experience.
Summer is the time of year, at least for the Library, when traffic picks up, and things start feeling a little crazy, even if they're running smoothly. There's always this little voice in the back of my head panicking as if one tiny detail, potentially forgotten, is going to make the whole thing grind to a halt, or crumble to the ground. Yes, that's a bit dramatic; sometimes the imagination is home to the greatest dramas ever known—even if you're the only one who gets to know them.
Museum Passes will hopefully be arriving soon, which means we'll be able to get them out for folks to use. Thanks to the generosity of the Friends of the Library, we've got a great slate of attractions lined up for this summer! Perennial favorites Castle in the Clouds, Libby Museum of Natural History, and Squam Lakes Science Center will be there; along with some new places that were suggested by patrons: Children's Museum & Theater of Maine, Coastal Maine Botanical Gardens, and the Wright Museum of World War II. If you get a chance to borrow one of our passes this summer, make sure to let us know what you thought!
We've also added some STEM items to our Library of Things. Ozobots are tiny robots that can be controlled by having them pass over colored line patterns. Dash & Dot are two robots that can be controlled by a suite of apps to promote coding. Snap Circuits provide the opportunity to learn about electronics. These toys can be great ways to encourage learning during the summer, especially on a rainy day, when outdoor activities are put on hold.
Whichever items you choose to borrow, we look forward to seeing you at the Library, and helping you find that perfect fit for your summer needs.
---
Late May 2022
I'm not sure who invited the blackflies to appear early this year; I've got some strongly worded thoughts for whoever did. (Hopefully, they'll also be departing early!) But, undeniably, they, along with the greening of the scenery and the elevation of the temperatures, are surely indications that Summer is on its way.
Summer means many things in Freedom: Ducky Day, Old Home Week…and, of course, the Library's Summer Reading Program. Things will be a bit different this year, a bit simpler, but we're hoping everyone still has fun, gets in some good reading, and stops by a program or two over the course of the Summer. I've been darting around getting things prepared, so that we won't be in panic mode come the end of June. That being said…don't be surprised if I'm in panic mode come the end of June.
This year's theme is "Oceans of Possibilities™," and there are certainly many possibilities waiting for folks at the Library.
We've added a tool set, and a set of gardening tools to our Library of Things, which are now available for checkout. This is a great time of year to try out our trail camera or our metal detector—or some binoculars to check out the local wildlife. (Not the blackflies, though.) We've got some other items to add to that collection, which we'll do our best to get in amid the hustle and bustle of our summer friends returning to the area. Keep an eye on our Library of Things Catalog to see when new items show up!
We've still got plenty to read as well, with new books coming in all the time. We've consolidated a lot of movies from both the kids and adults sections into our new Family Movie section, featuring movies rated G or PG, aimed toward a family audience. Hopefully this will make family movie nights a little easier! Children's television shows are still located in the Children's Room.
I'm also looking forward to catching up with Summer folks who I might have missed by the time I got here in September. I'm always glad when I still remember people's names, and even better, what they like to read! I may not be out in the open as much as I used to be, but I'm always happy to have folks stop in to chat.
---
Early May 2022
I feel very fortunate to have met Bill Stoops.
He was the type of library patron that librarians dream of: someone who checks out materials, but is always eager to lend a hand. And Bill lent many hands. He served on the Library's Board of Trustees and on the Executive Board of the Friends of the Library. He was always ready to help with construction tasks. He was a great artist; some of his work still hangs above the picture books to this day—make sure to stop in and take a look if you haven't yet.
A few years ago, Bill and his wife Sally ended up moving to a retirement community in Maine; even then, Bill continued to be a true friend to the Library, even if he couldn't be here physically. Every year, for his birthday, he would send a donation to the Library in the amount of his age. Not too long ago, we received a check for $98.
98. That kind of longevity is something to which most can only aspire. Bill was at one point holder of Freedom's Boston Post Cane. Even though I'd only known Bill for 6 years or so—a very short span, compared to so many in Freedom who knew him—it was still absolutely my pleasure to meet him, and get to know him a little.
Even unto the end, Bill has still thought of the Library. In lieu of flowers, the Library was named as one of the organizations to which donations might be directed. I am ill-equipped to properly thank Bill for everything he's done for the Library, but I hope everyone will join me in remembering him fondly, and following his example in keeping the Library a vibrant center for the community.
---
Late April 2022
It's that time of year, when some primordial instinct deep inside the brain triggers, and one is overcome with the urge to…tidy. To organize, declutter. I've been struck by that instinct here at the Library. (Though not at home…strange how one never really wants to clean their own space…) I've been at work in the staff room clearing clutter; evaluating what, if anything, should be kept; and figuring out what to do with the stuff that we won't be keeping.
There's something that feels so wrong about throwing away something that's still perfectly serviceable, though. Logic says to just chuck the unwanted but…I can't do it! So, I've decided to give some of this stuff one last chance, to see if I can find it a good home before sending it off to the farm of forgotten items.
On the big windowsill between the Adult Fiction and Large Print, we've got some items that are available for folks to make their own, if they so choose. All items are being sold by donation; who has time to evaluate price points and put stickers on everything? What's currently out there isn't everything we're getting rid of—far from it. But, I thought I'd put out a little at a time, to see what might be of interest to folks. If there are still items that haven't been adopted in a week or so, they'll be bound for the great junk beyond, while the next batch of items is put out for people to peruse.
Hopefully providing this opportunity will assuage some of my guilt about throwing things away. Even more hopefully, the space I'm creating in our storage spaces will allow the Library to do even more for the community! There's space to expand our Library of Things, so we can offer even more items for the community to use. There's space to spread some things out, so that we can actually see what's in one container, or figure out where we put that particular color of construction paper. Who knows what else we might do with all that space! (Tempting as it is, I will resist setting up a place to nap.)
The Friends' annual Book Sale will also be making its return this year. We're not taking donations of books just yet—there's still a lot of stuff to clear out to make some room to store them. But mark your calendar for Ducky Day (June 26th), since that's when we'll start accepting donations of books. Remember to keep in mind that if you wouldn't buy the book at a book sale, other people probably won't either; those books should be sent to the junk farm as well.
And even with all this Spring mania, Summer planning is well underway. Plans for events, programs, and Summer Reading are all being refined, and we can't wait for everyone to join in the fun this year. I just need to make sure the cleaning and organizing is done before then!
---
Early April 2022
When I went to library school (yes, it is a thing), I went with the intention of becoming a music librarian. When events conspired against that plan, I began concentrating on the area of Academic Reference & Instruction. I pictured my library career sitting at the reference desk at a university library, occasionally sneaking away to teach research skills to classes.
All of that changed in May of 2016, when I found myself working in a small library in rural New Hampshire. I suddenly found myself working in a public library—and not even one of those big ones that they prepare you for in library school. To my surprise, it turned out to be one of the most enriching experiences of my life.
Along the way, I eventually let my academic expectations fall away; could I still do it? Sure. But it would take quite a bit of study and practice to get my skills back up to what they once were. I took a couple years to travel to a larger library, serving a larger population. While I wouldn't trade the experience, there was always something missing that you just can't get in a bigger library. Then, I found myself back here.
Why mention all this? I suppose it's to paint a picture, to illustrate the point that, while I've had lots of experience, very little has been working with kids. I do okay reading out loud, and can play the Nintendo Switch with the best of them, but there's a lot of knowledge and training that I sorely lack…and honestly, it's not something I can pick up while concentrating on everything else my current job asks of me. I love working with the kids of Freedom; but, I always feel like I'm never doing enough.
That's why I'm hoping to hire someone to be the Library's Youth Programming Coordinator. Someone who can plan programs that will be fun, educational, and—most importantly—happen regularly. Someone who can advise me on what the Library can do to help students read, learn, and thrive. Someone whose sole focus can be on the kids, not divided amongst all the other tasks required to run a library.
If you know someone who might fit the bill, there's information available on our website.
---
Late March 2022
[Click and drag to move]
It looks like March has finally morphed into the proverbial lamb, and spring has finally sprung…much to the chagrin of winter, which seems to keep poking its head in as much as it can manage. Once the weather starts warming consistently, and things start drying out a little, programming at the Library will hopefully get itself up and running again.
Library programs have, in the past, fallen into two broad categories: a visiting speaker, or a social occasion like movie nights or game night. (Yes, game night will be returning soon.) In a couple weeks, we'll be trying out something a little different, and I'll be curious to see what people think.
On April 1st, we'll be presenting Symphony of Spoken Words, a poetry reading to celebrate National Poetry Month (April). I'll be reading a selection of poems around the theme of "music," all of which were found in the Library's collections. (All right, one poem wasn't originally found in the collection, but I remedied that as quickly as I could.) The program will be presented via Zoom.
It will also be a different sort of program, in that there won't be anything to watch; it will be presented in a format similar to a radio broadcast, podcast, or whichever format you typically listen to vs. watch. It will be an opportunity to sit back, relax, and listen.
I'll certainly admit to a bit of stage fright, but I'm looking forward to sharing these poems with everyone. And I hope it inspires you to take a look at the poetry collections available at the Library. There's not a lot, but there's some good stuff in there.
If you'd like to sign up for the Zoom link, you can do so at the Symphony of Spoken Words page on your website. I'll be sending out the link earlier in the day on April 1st, so that way it doesn't get buried under other emails.
---
Early March 2022
If March does indeed, as the saying goes, "come in like a lion," then this year it's the Cowardly Lion, or a similar lion of indecision. The constant oscillation between warm and cold, rain and snow, leaves everyone wondering if Spring is actually coming, or if we're just being mercilessly teased. Nevertheless, Spring is right around the corner, and with it will come new experiences…and hopefully more predictable warm weather.
At the top of my new experiences list this month is the chance to participate in my first time voting and attending town meeting since moving to Freedom. I have to admit, a lot of governance in New Hampshire is quite different from what I grew up with, but I'm enjoying the chance to learn more about it, how it might affect the Library, and how to be as informed as possible. Just as a reminder, the Library will be opening after Town Meeting on March 13th; that way, no one will have to choose between attending Town Meeting and stopping by the Library.
Also new this month is our website! With the help of Piper Webs, we've been able to upgrade our website so that it's shinier than ever, plays well with mobile browsing, and—best of all—allows for better accessibility. Some parts will look familiar, some will have a new and different format, but all of the information about the library you could ever ask for should be in there somewhere. Please take a look around the new site and try things out. If you find links or documents that aren't working, let me know, so I can go in and fix them.
Who knows what other new experiences await us? Maybe you'll find that perfect item from our New Materials list to enjoy. Maybe you'll get a chance to check something out from our Library of Things—which itself should have a few new items available in the coming months. Whatever new things are out there to experience, I look forward to experiencing them with everyone in the community.
---