Late January 2023
The new year often marks a time of looking forward, whether it be in anticipation of what's in store, or in laying out plans to make things happen. For me, though, it's a time of retrospection: looking back through all of the statistics from the past year in order to prepare for annual reports to the town and state library.
Part of the process, outside the numbers, is walking down memory lane to remember how things went when they happened. Was a program well-attended? Was it well-received? Who were the volunteers that helped make it happen? That walk can be a tough slog sometimes, trying to stir up memories of what happened a year ago; it can also be a bit sad, seeing that something might not have done as well as you'd hoped.
Numbers are often the culprit in reinforcing the sad bits, but they can also be inspiring—it all depends on which ones you're looking at, and how you're looking at them. And no matter the number, there's always that glimmer of hope that you can improve upon them next year, reaching even more people.
For example, we didn't circulate quite as many items as we did last year. Items, in this case, include books, DVDs, games and puzzles, and items in our Library of Things. There could be any number of reasons why this year's number is lower; it could be the result of something I've done…or didn't do. It might be the result of things that are out of my control. Regardless, I'll still be doing my best to acquire items that patrons want.
And I can't do that without you! If there are things you're interested in seeing added to the Library's collection, let me know. I can't guarantee that I can get everything that everyone suggests, but knowing what people are looking for helps me to better choose items to add to the collection.
(I'm not going to spoil any of the numbers here; you'll have to tune in to this year's annual report from the town for all the details.)
---
Early January 2023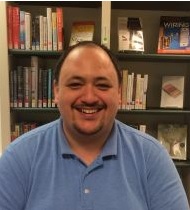 Happy new year!
Along with a new year traditionally comes a time for other new endeavors: a new hobby, a new life routine, a new outlook. Here at the Library, we'll be trying out some of our own new endeavors in our quest to provide the best experience we can for everyone who visits us.
If you're looking for something new to add to your established routines, don't forget to check out our NEW sections. We have a section for new Large Print, YA literature, Juvenile literature, and Adult literature, plus our newest DVDs. All of our NEW sections are available upstairs for your convenience—just ask our friendly staff to point the way.
Need something new to do in the new year? One of our library groups might be able to help you out. The Library has groups for Mah Jongg, Yarn Arts, and Cribbage, which all meet weekly at the Library. Is there a different activity you think might make for a great group at the Library? Let us know! We're always on the lookout to offer new and exciting opportunities.
For a new hobby, try out our Library of things. If you want to give podcasting a try, we have a microphone you can check out. Want to try making videos? Our digital cameras or webcam might be able to help. Try out canning with our canning kit, or take a stab at coding with one of our robots. If we don't have a thing that can help with your hobby, perhaps we have a book that can guide you through the starting process; if we don't have one, we can find one from another library.
New to the Library this year is the Matinée Café, a monthly movie showing for adults. The café will be open one Saturday afternoon a month; we'll have snacks available prior to the start of the movie, and time for folks to chat before and after. Movies shown will be similar to those that would be shown in the past during the Winter Film Series. Keep an eye out each month for which movie we'll be showing!
We're also on the lookout for a new Youth Programming Coordinator, which is why Preschool Storytime is on vacation for the month of January. While storytime is on vacation, it would be a great time to sign up for the 1000 Books Before Kindergarten program If you haven't yet. That might be a great new experience, and the perfect opportunity to start fostering a love of reading.
Let's make 2023 the new year with the most exciting new content yet!
---
Late December 2022
Winter is upon us, quite literally. I wouldn't mind if a little less winter were upon us, but the weather will do what it wants, heedless of my meteorological desires. As we go into the snow, and the end of the holiday season, I want to wish everyone a happy, and especially safe, holiday.
It looks like the Library's snow shoes—6 pairs in various sizes for kids and adults—might be coming in handy for the end of the year! I'll still be making my customary walk down the road in my regular shoes, though. Check out some of the outdoor gear we have available to borrow; it might make that white wilderness a little more bearable, if not a little more fun.
While we'll be closed the Saturdays before Christmas and New Year's, the Library will still be open for its regular hours for the last couple weeks of the year. Stop in and visit, if you get a chance. Warm up, enjoy a hot beverage in the reading room, and stock up on books and DVDs to get you through the chiming of midnight on the 1st.
Enjoy your time with friends and family this holiday season. Or, enjoy some alone time, if that's more your thing. However, and with whomever, you spend the next couple of weeks, know that we appreciate each and every one of you who come to the Library. We wouldn't be able to do what we do without the love and support of this incredible community. I consider finding my way to Freedom to be one of the greatest gifts I've ever received, and I want to thank everyone who's made me feel welcome, and made it possible for me to stay.
Happy holidays, everyone, and we'll see you in the new year—if not before!
---
Early December 2022
There's this frenetic energy that always comes with the holiday season. Often, it's from people scrambling to find something at the last minute. For others, it's a time of momentous output of baked goods. Then there's those who channel that energy into decoration, the likes of which won't be seen again for another year.
I hope that, in the ensuing frenzy, you can take some time to slow down a bit, and maybe even stop in at the Library. Let us help you find a recipe book to complete that meal you're planning, or help find the perfect holiday movie to get you in the spirit. And, as always, we're here to be a warm and safe place for folks to hang out as temperatures start dipping below desired levels—we've even got hot beverages to help keep you warm.
And don't forget about our Library of Things, here to help during the holiday rush. Need to preserve some food for the winter? We've got canning tools to help. Need to get the wrinkles out of the nice clothes to visit family? We've got a steamer and an iron you can borrow. Need to keep the kids entertained while wrapping presents in the next room? We've got lots of games and activities, from ping-pong and planks to robots. We've even got a portable DVD player. If you want to borrow any of the items in our Library of Things, just ask—we'll be happy to help.
I also hope that, if you can, you'll stop by the giving tree we have set up for Starting Point. There are a lot of folks out there whose holidays season won't be as merry or bright as we might wish. Being able to supply one of the items on the ornaments of the giving tree might make the difference between a happy holiday and a humbug one. And as an added bonus, anyone who takes an ornament can remove the paper attached and keep the beautiful ornament underneath!
---
Late November 2022
I don't remember how old I was when I first learned how to crochet, but it's a skill that I've put to use fairly frequently over the years. I've gotten pretty good at scarves, and have been known to cobble together a stuffed animal or two when feeling inspired (and possessing sufficient yarn). It can also just be a nice way to pass a couple hours when there's not much else going on; something for the hands to do, as they say.
I'm looking forward to hanging out occasionally with our Yarn Arts group, one of two groups starting up at the Library. The Yarn Arts group will meet upstairs at the big table on Tuesdays from 5-6:30pm. Our other group—Cribbage—will be downstairs at whatever table(s) folks feel like playing at on Wednesdays from 2-4pm.
Both groups are drop-in, so if you can't make it every week, that's okay! Join us when you can, and have some fun plying—or learning—a new hobby with other interested folks.
(Full disclosure: I've learned—and forgotten—how to play cribbage on at least four separate occasions. Maybe I'll have to spend a week downstairs and learn for a fifth time.)
On Saturday, November 19th, as part of Freedom Rings In the Holidays, Amanda will be hosting a holiday card making workshop at the Library from 10:30-12:30. Stop by to craft that perfect holiday card to give to someone this holiday season. As you can see, we're certainly not lacking for crafty folks at the Library!
If you want to do some crafting of your own, but aren't sure where to start, we can help with that. We've got lots of books on various crafts, from knitting to furniture making. Let us know what you'd like to make, and we can help get the perfect book into your hands to help you on your way to learning what you need to know—even if we have to borrow it from another library.
While I'll be making various things to give away to various people this holiday season, we'll also have a special opportunity in the Library for giving: a giving tree. The Library will be partnering with Starting Point, a private non-profit agency providing services to victims of domestic violence in Carroll County since 1981. The tree will have ornaments with items listed on them; folks will have until December 17th to fulfil one of the wishes on the tree, so stop by and see if anything is within your means to donate.
---
Early November 2022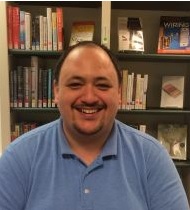 Soon the clocks will creep their way back—for the last time, if government can be believed. With that creep comes the battle of "yes, it's really that time" o'clock, that pervasive tiredness that belies the extra hour of sleep we're supposedly getting. It will be dark when it definitely feels like it shouldn't, but it's important to not think of that as inherently bad. The pervasive dark just means more indoor time, more time to read or listen to a good book, watch a good movie, try your hand at crafting someone's holiday present.
An earlier darkness also means that there will be days when the Library can serve as your cozy indoor place! We've got books, we've got wifi and public access computers—heck, we've got coffee and tea! Come spend some time with us, we're always happy to see you.
A big thank you to everyone who donated candy this year to be distributed throughout the village for Halloween. It may not seem like a lot, but every little makes a huge difference. It seems like every year there are more and more kids stopping by, which just goes to show how awesome Freedom is when it comes to Halloween.
As a member of the Bearcamp Valley Library Association (BVLA), the beginning of November marks another shift in the BVLA part of our collection. Every two months, a new part of the rotating collection—shared by 11 Carroll County libraries—is here for you to check out. The BVLA collection includes TV shows on DVD, many of which are British series, the likes of which you'd see on Masterpiece on PBS. But there are American shows as well, documentaries and art films. There's also an audiobook section of the rotating collection. If you've never had a chance to see what the BVLA collection offers, take a peek!
---
Late October 2022
Once again, the time is nigh when shadowy figures scurry through the streets of the village in search of only the rarest and tastiest treats to sate the incessant desire for the toothachingly sweet. And once again, we will do our best to appease their appetites so that the Library might survive the night.
We'll be handing out candy at the Library on Halloween, probably starting around 4:30. We'll also have a special area—the Festival of Friendly Frights—available for all to experience, if they dare. Don't worry , though; braving the Festival isn't required to receive candy. It may be a great opportunity for a Halloween photo…though you may find a monster or two photobombing your picture!
A special thank-you once again to all the folks who donated candy this year. Donated candy is shared with residents of the village to ensure that kids can gather up the best treats as they walk through a fun and safe area for Halloween. Be extra cautious if you have to drive through the village on that evening, and make sure every creature makes it home safely with their candy haul!
Moving into the depths of fall often means moving to more indoor activities. Reading, while a time-tested option for such times, is not the only option we can offer you—the Library of Things has many things to do indoors—and out—in the colder months.
Want to watch a movie? We've got a portable DVD player you can borrow.
We've got games like giant Jenga and ping-pong; STEM sets with robots and Snap Circuits for kids to have fun while learning.
We've got a Blue Yeti microphone for starting that podcast you've been thinking about, or a webcam for that Zoom interview you've been getting ready for.
We have canning supplies and a dehydrator for your winter food prep. We've got an iron and a steamer to pack away the summer garments until warmer days are back.
If you're going outside, we've got a metal detector, a trail camera to see what's going on when you're not watching—and binoculars for when you are!—even a set of gardening tools to get things ready for their long winter's nap.
We have a tool set for those home repairs you've been putting off, and a kill-a-watt meter to check which appliances in your home might be using the most electricity.
When the white stuff arrives, we've got snowshoes in assorted sizes to help you explore.
We've got many items in our Library of Things—and you should definitely check some out! All items circulate for a week. If you have other questions, just let us know; we'll be happy to get you connected to just the right item.
And if you want to stay in and hide from the sweet-seeking creatures, you can find a selection of fright-inducing films at the Library to fill your night with fun. Scares or sweets? Carnage or candy? Only you can answer those questions…
---
Early October 2022
Once upon an autumn chilly, fallen leaves blown willy-nilly,
Folks traversed the landscape hilly til they entered through our door.
Here they sought what they were needing, maybe something for their reading,
Or perhaps some help in speeding through some last domestic chore.
We can help with that, and more.
Need to prep some food for later? You can use our dehydrator,
Lifted by our elevator to a more convenient floor.
We have toys for STEM instruction, tools to aid online production.
Nothing made for liposuction—that requires too much gore.
See what else might lie in store.
Is a program what you're seeking? Maybe you'd enjoy some speaking
Of some verse you'd find antiquing in some antiquarian store.
If you need some younger rhyming, maybe Wednesday's more your timing,
That's when Preschool Storytiming happens on the kids room floor.
Books, and crafts, and fun galore.
Mid-October, we'll be teeming with some joyful children screaming
As they disembark their gleaming golden transport at our door.
Fun and games they'll be completing, followed by some pizza eating,
Then a family movie seating—just make sure that you don't snore!
(Movie snoring I abhor.)
If you're able, bring some candy we can dole out, so it's handy
For the trick-or-treaters dandy wandering from door to door.
Join our autumn celebrations, scheduled rhyming recitations,
And returning excitations. All of this just through our door.
All of this, and so much more.
---
Late September 2022
One of the perks of living in the Village is being able to listen to the brook that runs from the falls over the Mill Pond dam down to Loon Lake. You can hear it well from the Library's backyard, and even get a glimpse of it when the foliage isn't too thick. On quiet days, you can even hear it from inside the Library. Our backyard was the first place I thought of when the Green Mountain Conservation Corp asked if we would host their "Wonders of Water" banner; we'll have it on display in the backyard until September 28th.
My mind, as always, is on the next few months, and everything that needs to be done in that time. It's more akin to a roaring ocean in there than an orderly brook. Even among all that are quite a few things I'd like to do in addition to those first things. I'd be lying if I said I wasn't already thinking about things into the new year already. Time and tide might wait for no man, but I'm certainly not planning on keeping to their schedules.
One thing I would like to get going again at the Library are monthly groups. Mah Jongg is still going strong, as is the Library's Book Group. Other groups, like cribbage and knitting (or yarn crafts in general) either haven't had a chance to start up yet, or have had trouble continuing. Those are the ones I'd like to reignite…and, I'm sure, others that I haven't even begun to think of. If you'd be interested in attending a cribbage or knitting group, let me know—especially if you'd be willing to coordinate the group. If there's a different type of group that you think might be a good fit for the Library, we can see if it would be feasible to get something started.
As fall is the time we associate with returning to the learning, we're also looking for ideas for programs that people would be interested in attending. Are there subjects you'd be interested in learning more about? A particular craft you'd love to figure out how to create? Let us know about those, too!
And if you're looking for something to do around the house—besides read, of course—don't forget to take a look at our Library of Things! We have everything from binoculars to canning supplies, gardening tools to STEM-related activities for kids. (You do have to be 18 to check out items from the Library of Things, though.) If there's something useful you think would make a good addition to the Library of Things, well…hopefully you've picked up on the pattern there.
---
Early September 2022
I feel like going to school instilled in me this sense that September is the beginning. For most things in my adult life, September is just kind of there in the middle, between taxes and holidays, car inspections and signing up for health insurance. There is one beginning in September though, and it caught me by surprise this year: the beginning of my tenure as Librarian.
I hope my first year in this role has been a good one for everyone. I know there have been some changes here and there, but I'm hoping they've been for the better. I'm starting to feel like I'm getting a decent handle on the behind-the-scenes things, and I'm hoping that means I'll have more time to come upstairs and see everyone!
We don't have too much currently scheduled for the beginning of September, but what we do have is pretty exciting: Preschool Storytime is back! Our new Youth Programming Coordinator, Christian, will be hosting Preschool Storytime on Wednesdays at 10am, starting on September 7th. If you have any questions, feel free to send him an email. I'm looking forward to the pitter patter of little feet above my head again. (Or, the thunderous thumps, depending on what activity is happening!)
We'll also be starting the process of getting the Freedom Elementary School students set up for their monthly class visits this year. And with Christian at the helm, we'll hopefully have one Friday a month where kids can stop in for fun, pizza, and a movie! Keep an eye out for more information—we're still in the planning phase on that one.
I'm looking forward to the beginning of Fall, turning off the air conditioning, and being able to actually cuddle up with a good book. (And the seasonal flavors in everything from coffee to cereal are always a treat.) But, let's not rush things just yet—let's enjoy that still-warm-but-not-quite-still-summer time while we have it. If you want to get a head-start, though, we've got plenty of new books to choose for your reading in any environment. You can see what's newest in many categories by visiting the New Materials page on the website.
---
Late August 2022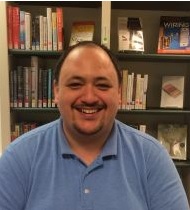 The stretch of time between Old Home Week and the start of school is a strange limbo. It's still technically Summer, but everything has a different feel to it. Maybe it's the rush of trying to get everything in that you wanted to enjoy before Fall arrives. Maybe it's the looming specter of school, and the scramble of students and teachers preparing for the classroom.
At the Library, we're hoping to add a little bit of festivity to the mix! This year marks the 130th birthday of the Freedom Public Library! And though we missed it, last year marked 50 years of the Library at its current location on Old Portland Rd., and 20 years since an expansion was added to the Library, more than doubling its original size.
In the 60 years before I started my current position, only 3 other people had held it: Avis Goss from 1957-1971, Ellie Thurston from 1972-2003, and Elizabeth Rhymer from 2003-2022. That's pretty amazing! And, there's still 70 years of librarians who came before that!
Not to mention the Friends of the Library, founded in 1967 (55 Years!), who have been tireless advocates for the Library, raising the funds to move the Library from a room in the Town Hall into a new building, as well as its expansion 30 years later. Still today, the Friends do so much for the Library, and make many things possible, from items you check out, to programs you may attend over the course of the year.
Join us on Saturday, August 20th during Library hours (10am-1pm) to celebrate the Library's birthday! We'll have cake for anyone who'd like a slice, and we'll round up all the Library memorabilia that we can lay our hands on so people can experience a retrospective of the Library's history.
There's still a lot of digging to do on the history of the Library. Now that Summer Reading is over, I hope to spend some more time gathering information on the Library's history. I'm not sure what exactly I'm looking for, and I have no idea what I'll find, but that's part of the excitement of learning about the past. Maybe come the Library's 140th birthday, there will be even more information to share!
---
Early August 2022
Growing up, and for most of my adult life as well, I'd never experienced anything like an Old Home Week—not even an Old Home Day! It wasn't until I first found my way to Freedom that I discovered what it was. And now here I am, someone who actually lives in Freedom..Is Old Home Week just a sneaky way to convince people to move here?
The idea of Old Home Week wasn't so much to get people move here, but get them to come back, to remember fondly whence they came, back where it all began. And New Hampshire is indeed where it all began! For anyone who, like me, needs a bit more background into the Old Home Week phenomenon, I'd recommend this article from the New Hampshire Municipal Association, and this article from the New England Historical Society. If you want to know more about Freedom's Old Home Week—or the schedule of events—look no further than the Old Home Week website.
We've got some special events happening during Old Home Week that you won't want to miss!
On Wednesday (Aug 3), entertainer Steve Blunt will be giving a performance at the Freedom Elementary School gym at 10am called Down by the Bay: Songs in the Key of Sea with ocean-themed songs & stories, and a chance to "Do the Octopus"!
On Friday (Aug 5), Squam Lakes Science Center will be presenting Turtles of New Hampshire outside at the Freedom Elementary School at 3:30pm (or in the gym if it's raining…which doesn't look likely, if the current forecast holds). You'll get to meet several live turtles, all native to New Hampshire: how to tell them apart, where they live, what they eat, and even what they do in winter. Make sure to wear your sunscreen and bring shade if you need it!
And, of course, the long-anticipated Friends of the Library book sale will be happening Friday & Saturday (Aug 5 & 6)! Which, I have to admit, will be a bit of a relief—everyone's been so generous, we're running out of space in the staff room for all the books that will be available! The book sale will be out on our lawn, as will the bake sale, so you can satisfy your need for books and sweets in one trip! Check the Summer Reading page of the website for hours on the sales—you won't want to miss out on either!
---